Life Sciences recruitment specialists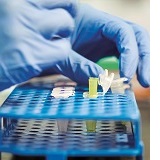 Job seekers
Our Life Sciences recruitment experts empower you to make real career choices, matching you to the right organisations to fulfil your career aspirations. To view our latest jobs simply scroll down and type in your search. You can also register your CV here in order to be considered for all future opportuntities we have available.
Employers looking for Life Sciences staff
The highly specialised nature of the Life Sciences sector requires recruitment experts, with in-depth knowledge and experience within the field. At Hays, we operate as preferred supplier to some of the largest global biotechnology and pharmaceutical brands throughout the Middle East and around the world.
Our team here in the UAE focuses on senior level management and executive level searches for organisations of all size and sector – both Government and private, across the Middle East region. Our extensive candidate database coupled with our social media reach allows us to put forward the best professionals for each role.
Main areas of focus, include: Medical Affairs, Drug Safety & Pharmacovigilance, Regulatory Affairs, General Management, Manufacturing and Production, Quality Management, Research & Development, Biometrics, Clinical Research, Sales & Business Development, Medical marketing and Health Economics.
Why Hays?
#1 supplier: Hays Life Sciences named as the top clinical/scientific staffing supplier in 2016 by Staffing Industry Analysts
Candidate database: We have in excess of 200,000 life sciences candidates on our database
Quality placements: Hays successfully placed 3,000+ life science professionals into new roles last year
In-depth experience: 15+ years of experience recruiting for life sciences
Temporary recruitment expertise: We have 2,500+ life sciences contractors currently on assignment worldwide
We're connected: We are the #1 most followed staffing company on LinkedIn globally
Hays 2021 GCC Salary & Employment Report
Get your copy of our most recent salary and hiring trends report
Candidate RHB - career advice
Career & hiring advice
Find all the career advice you need to stay competitive in the job market