IT Outsourcing

Hays Plc have over 50,000 IT Contractors on assignment globally and our Middle East operation has been growing year on year.
We have experts available in a wide variety of IT disciplines including Infrastructure, IT Consulting, Development, Business Analysis, Big Data, Cloud Computing, Project Management, and many more.
We support employers across the GCC, including the UAE, Saudi Arabia, Oman, Qatar, Bahrain and Kuwait.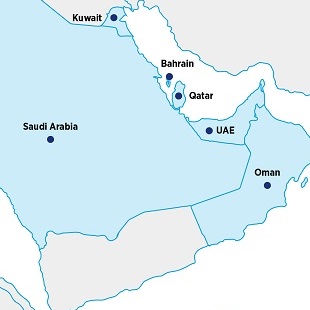 Industries covered
Automotive
Aviation
Banking
Fintech
Health Informatics
Insurance
Legal
Management Consulting
Manufacturing
Oil & Gas
Property
Public & Private Sector
Retail
Technology
Projects recently delivered
AI
Big Data
Blockchain
Cryptocurrency Exchange Platform Implementation
Digital Transformation
E-Commerce Application
HIE / HIS
Machine Learning
Mobile Apps
Robotic Process Automation
SAP SuccessFactors Implementation
Smart City Transport
Case study
Project Outline:
Hays Specialist recruitment has been working with a leading software company for over 1 year providing specialist IT Contractors with ESRI, GIS and IT experience.
Hays have provided suitable IT Contractors for Data Analyst's, GIS Developers .Net Developers and most recently a GIS Project Manager at the highest standard.
Key Strengths:
Hays has a fast moving, quick response with suitable candidates being delivered and deployed in very quick and efficient lead times, usually around 1 month from project being released to contractor being approved via labour and starting.
World largest Mapping Software Provider, Qatar, Abu Dhabi, Egypt.
RHB Contracting - Contact us
Contact us
For more information about our services or to register a job, get in touch today.
RHB contracting - ITC brochure
RHB Contracting - IT Contracting Day Rate Guide
IT Contracting Day Rate Guide
Get latest day rate salary data for a range of IT contracting roles