Job seekers
Browse all current job vacancies and register your CV to be considered for future opportunities.
Employer services
If you are an employer looking for salary benchmarking information or recruitment assistance, get in touch via the link below.
Salary & Employment Report
Salary & Employment Reports

Hays annual GCC Salary & Employment Report is our freely available publication that provides in-depth analysis of the hiring market and employee salaries within the GCC region.
It includes real-time market data, compiled from our annual market-wide salary survey, as well as job listings, job offers and candidates registered with Hays. Job categories covered include: Accounting & Finance, Construction, Property & Engineering, Human Resources, Marketing & Digital Marketing, Office Support, Procurement, Logistics & Supply Chain, Sales and Technology & Digital.
The 2021 Salary & Employment Report is currently in production. To request a copy as soon as it is available, email:
marketing.uae@hays.com
To view past editions, simply click on the links below:
Bespoke salary guides
If you are looking for a more tailored report – focussed on your organisation, specific job roles and industries, we have a dedicated team who can help.
RHB Salary benchmarking AE
Salary Benchmarking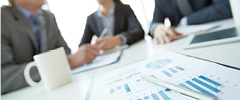 Our salary benchmarking team focuses on delivering bespoke salary and reward reports to help you make the best workforce management decisions.
RHB Hays 2020 Saudi Arabia Salary & Employment Trends Report
Hays 2020 Saudi Arabia Salary & Employment Trends Report
Read latest trends on salaries, employment and benefits packages, as well as workforce turnover in the Kingdom.