Legal jobs
Legal jobs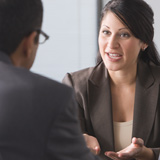 Hays Legal specialises in the placement of junior and senior associates into Private Practice, and Legal Counsel, Senior Counsel and Heads of Legal into in-house opportunities, the team consists of expert consultants who have proven technical and local market knowledge. Our expert legal consultants are available for a confidential discussion if you are interested in opportunities in the legal market.
We have placed over 200 professionals in the region across a variety of industries and law firms - recent examples including Magic circle law firms, top tier US firms, leading local law firms, and top international firms. We also cover many industry sectors ranging from construction, financial services, FMCG, IT/Telco and generalist corporate commercial roles.
If you are looking for legal jobs in Dubai or any part of the UAE or the Middle East, make Hays Legal your first point of contact.
RHB - Salary guide
Hays 2020 GCC Salary & Employment Report
Get your copy of our most recent salary and hiring trends report
Candidate RHB - career advice
Career advice
Find all the career advice you need to stay competitive in the job market