marketing recruitment solutions in the middle east

Our recruitment experience in marketing
Marketing experts are the key to your brand reaching and resonating with your customers. As demand for marketing talent peaks, finding the marketing professionals needed to propel your organisation is where we come in.
We leverage a combination of recruitment platforms and unmatched talent networks to attract professionals across a range of industries and verticals, including FMCG, QSR, luxury retail, consumer goods, financial services, construction and real estate.
We also specialise in finding marketing talent within emerging and highly sought-after roles. Our vast and ever-increasing candidate networks include data analytics specialists, experts in CRM and automation, brand managers, digital product managers, communications professionals, product experts and more. Whatever your hiring needs – we've got you covered. This is fine
As your marketing workforce leadership partner, we go beyond filling your recruitment needs. Using our deep employer understanding and marketing expertise, we'll support your future business goals, from growth strategies, to diversifying consumer touchpoints. You can expect data-led unique market insights and advisory services aligned with your business, commercial and marketing strategies.
Whether your goal is to rebrand, further leverage your CRM system, or analyse data more effectively, we have the talent networks, latest technology and wealth of expertise needed to achieve your ambitions.
For more information about how we can help your business, get in contact today and speak to your very own marketing consultant.
Our marketing fields of expertise
Our marketing field of expertise include:
Digital and Martech: we'll fulfil your demand for digital marketing professionals with in-demand technical skills, such as Google tag manger, HTML and much more.
Customer experience: our specially chosen candidates will ensure that your customer journeys are seamless, differentiated and data driven.
Marketing communications: from content executives to CMOs, we can bring you marketing talent at every level, and for a range of industries.
Data analysis and insights: leverage data and gain fresh insights with the analytical professionals you need
Public relations: protect your brand and public image with trusted PR professionals
Strategy and business development: bring on board proven business strategists with a clear understanding of the marketing landscape and agile methodologies
Creative and design: there's a huge demand for UX/UI experts and designers, but our specialists can quickly source the creative talent you're looking for
Successful placements in marketing
With over 18 years of regional recruitment experience, we've placed talented marketing professionals in permanent, contract and executive level roles in organisations of all size and structure, and across many different locations, including Dubai, Abu Dhabi, Riyadh and Jeddah.
We're also the proud partners of leading organisations operating across financial services, retail, consumer durables, the public sector, SMEs, FMCGs and many more future-facing and pioneering areas.
Join our comprehensive list of clients who have benefited from our expertise and vast local and international networks, securing some of the best marketing talent.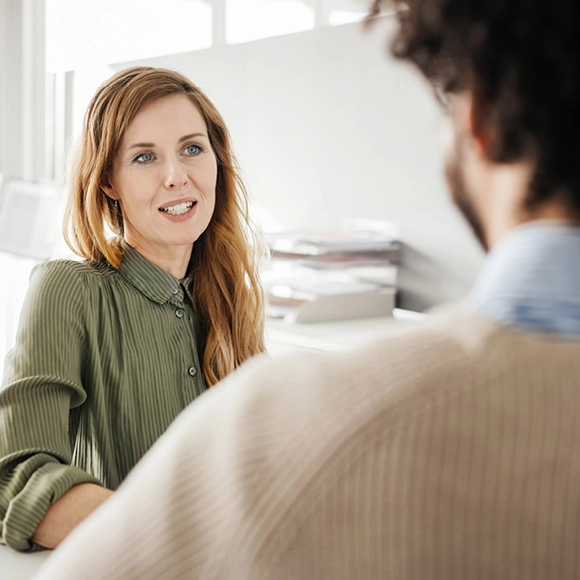 Need new recruits? Look no further
Whether you're seeking short-notice contract support or longer-term employees, we have candidates in our databases that are sure to fit the bill.
Access our talent networks
A SOLUTION FOR EVERY WORKFORCE CHALLENGE
Power your strategic ambitions
TALK TO HAYS
FIND OUT HOW WE CAN HELP
I'm interested in Enterprise Solutions
Today's solutions lay the foundation for pursuing tomorrow's opportunities. Aided by technology and automation, we make managing complex talent needs simple and easy.
Discover how
I'm interested in recruitment services
Whether you're seeking contract support or permanent employees, we have candidates - including UAE and Saudi national citizens - that are sure to fit the bill.


Find out more