IT recruitment solutions in the middle east

Our recruitment experience in information technology
Find out how our recruitment services can help your business safely navigate complex digital transformations or create seamless customer experiences with the brightest talent in tech.
Customer demands are constantly evolving, and the pace of business accelerating. It's therefore crucial to have the right people onboard to keep innovating your products, services and processes.
We have the scale, insight and understanding to meet your current information technology hiring requirements, shaping your talent strategy as it evolves. Whether you require full-stack developers to build complex solutions, or proven CIOs to enact a digital transformation, you can have absolute confidence in our recruitment decisions. No matter your digital strategies, challenges or opportunities, we can deliver you passionate people targeted for your industry.
As tech recruitment experts, we have a talent network across 33 countries. We recruit top professionals at every level of seniority and for practically every sector and vertical requiring digital solutions. Enterprises, public services, start-ups and scale-ups in fintech, edtech, martech, medtech and more can receive the tech talent they need.
We're not just your recruiter, but your leadership partner, empowering your digital infrastructure with the tech skills, knowledge and leadership it deserves.
Get in touch with one of our specialist tech consultants today and to discuss your recruitment needs.
Information technology roles we recruit for
We recruit across a rich variety of different positions within the IT profession, not limited to:
Data science and analysis – secure talent to integrate and enrich your data systems, ensure data integrity, discover value-add insights and develop a data-driven culture.
IT project management – bolster your IT projects with the experience and skills of talented tech managers.
Cyber security – mitigate emerging security risks without sacrificing on digital advancement.
Software development – innovate and expand your digital offerings with developers skilled across various coding languages and systems.
IT executive leadership – bring world-class tech leadership into the fold to steer your organisation towards a new digital era.
IT infrastructure - receive the right people to monitor, maintain and progress your digital architecture.
Cloud Computing – from platform engineers to cloud architects, we'll find the right person for your organisation.
CRM and ERP – we'll source CRM and ERP experts to help your organisation deliver a truly optimised experience.
IT change management – need managers who live and breathe innovation and digital transformation? We'll find the visionary tech leaders you need.
Intelligent automation – access automation experts who can simplify processes, free up resources and improve operational efficiencies.
Information technology successful placements
To help you meet rigorous customer demands, we offer the people, the technology and partnerships you need to achieve your hiring goals.
We help organisations across the Middle East secure talented tech professionals in permanent, contract and executive level roles. Leveraging our tailored recruitment process and using a customer-first and insight-led approach, we meet your business needs and deliver against a complex talent and recruitment landscape.
Your organisation could join a growing list of businesses who have benefited from our expertise and strategic guidance.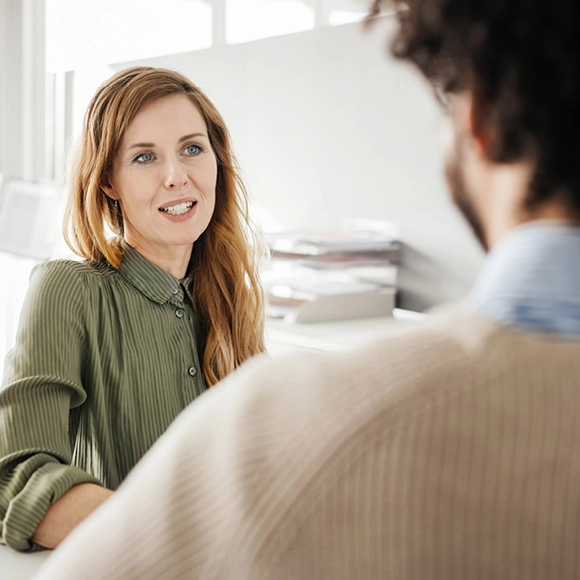 Need new recruits? Look no further
Whether you're seeking short-notice contract support or longer-term employees, we have candidates in our databases that are sure to fit the bill.
Access our talent networks
A SOLUTION FOR EVERY WORKFORCE CHALLENGE
Power your strategic ambitions
TALK TO HAYS
FIND OUT HOW WE CAN HELP
I'm interested in Enterprise Solutions
Today's solutions lay the foundation for pursuing tomorrow's opportunities. Aided by technology and automation, we make managing complex talent needs simple and easy.
Discover how
I'm interested in recruitment services
Whether you're seeking contract support or permanent employees, we have candidates - including UAE and Saudi national citizens - that are sure to fit the bill.


Find out more