Differing hours and locations: How do you manage teams in a 'hybrid' world of work?
Differing hours and locations: How do you manage teams in a 'hybrid' world of work?

By Mark Staniland, Managing Director of Hays Ireland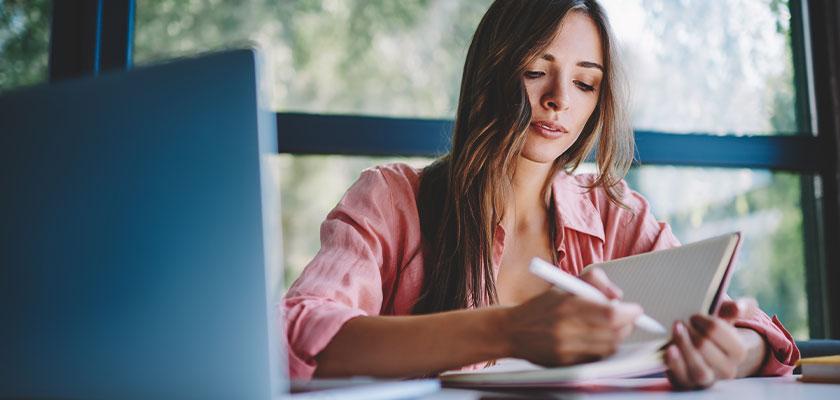 As we move to a new era of work, many managers will need to coordinate 'hybrid' teams working on different schedules – with some working different set hours and others working remotely.
Taking a new scheduling approach will be key to navigating this change. With this in mind, here are five things to keep in mind when creating a new schedule to manage your teams effectively, no matter where they're based or when they are working.

1. Set daily priorities
Every day, flesh out your priorities in order to maintain your deliverables and help bring structure and clarity to managing your 'hybrid' team. Ask yourself:
What are the key projects I am currently managing?
What are my upcoming targets or KPIs? And have these been adjusted to reflect the wider environment?
How can I continue to offer pastoral support to my team?
What areas can I relax my focus on and what areas need more of my attention?
Host a daily, virtual team meeting which all members can make regardless of their location or the hours they are working to run through key priorities, the status of projects and deadlines. This will help ensure everyone is aligned in what they are working towards – even if you are not all under the same roof.

2. Set a communication strategy
As a manager, you'll know the importance of communication. But managing 'hybrid' teams means that communication from you is even more important to build your team's strength, unity and team spirit. From a scheduling point of view, prioritise team-wide conversations – that work with everyone's schedules and locations – on a regular basis as a permanent fixture in your calendar.
To make sure your communications strategy is a water-tight part of your schedule, think about:
The topic of communication
Who needs to be involved
Where they're based
What are the 'crossover' hours in which everyone is working
How often you need to talk to them
What method of communication would be best


You might want to add more detail such as how long this communication will last or the key points you need to cover, but referring to the above as a guide will help you build these communications into your schedule in a way which works for your staff, without you having to keep track of where each individual is based.

3. Don't neglect work-life balance
It goes without saying that keeping your work-life balance in check needs to be factored into your schedule. However, it's also your responsibility to help your staff maintain their work-life balance. Keep an eye on whether anyone is clearly continuing to work late into the evening or frequently neglecting to take a lunch break.
Particularly if they are working remotely, your staff might benefit from some scheduling tips such as these to maintain their work-life balance:
Maintain your usual personal routine despite your workplace changing
Schedule a full lunch break away from your desk and smaller breaks throughout the day
Plan your day so that you wrap up when your contractual hours finish
Don't allow yourself to plan work on weekends
4. Provide ongoing feedback
Ongoing and constructive feedback is part and parcel of being a good manager, but managing 'hybrid' teams especially through a period of significant turmoil, means it is easy to fall behind on this.
You should be offering feedback collectively to your team and also individually, which should be the same for everyone regardless of where they are based. Suggestions for ways of giving feedback include:
A virtual team huddle at the beginning of the week to reflect on learns from the week just passed
Weekly or fortnightly 1-2-1s either over video or in person with individual team members or sub-teams
Ad-hoc instant messages to individuals when they have completed a significant piece of work
End of week wrap-ups to give your team feedback on how the week has gone
5. Be as inclusive as possible
Even if the timing of your schedule is foolproof and you have experience of managing teams in different locations, you need to make sure that anything you schedule for your teams is as inclusive as possible.
To start with, any tools or tech which you have set up must be accessible to all. Be proactive about maintaining any instant messaging platforms or groups to make sure that those working remotely get real time updates.
Minimise absences in meetings too – although it's usually easy to spot when someone isn't in the room, it's less obvious when someone forget to dial in. Make sure that everyone is present before you commence a meeting and try to include everyone in the agenda somehow so people have something to contribute and are therefore less likely to forget to attend.
If you're finding it tricky to determine a call time that works for everyone, use an automated scheduling assistant. Your email calendar may come with one already, or alternatively try Doodle. This should help you respect everyone's schedules and maximise inclusivity.
Above all, be compassionate
All of these scheduling tips point to the overarching notion of leading compassionately. Being a compassionate leader is about being self-aware, putting yourself in the shoes of others, providing feedback and creating a culture of trust. However hectic or everchanging your schedule is, maintaining compassion will help you get the best out of your staff through this new era of work.
USEFUL LINKS:
Employer services
If you are an employer looking for salary benchmarking information or recruitment assistance, get in touch via the link below.
Hays Salary Guides
View our latest 2022 salary guides and read more about our salary benchmarking services.
RHB Hays 2020 Saudi Arabia Salary & Employment Trends Report
Hays Saudi Arabia Salary Guide
Read latest trends on salaries, employment and benefits packages, as well as workforce turnover in the Kingdom.